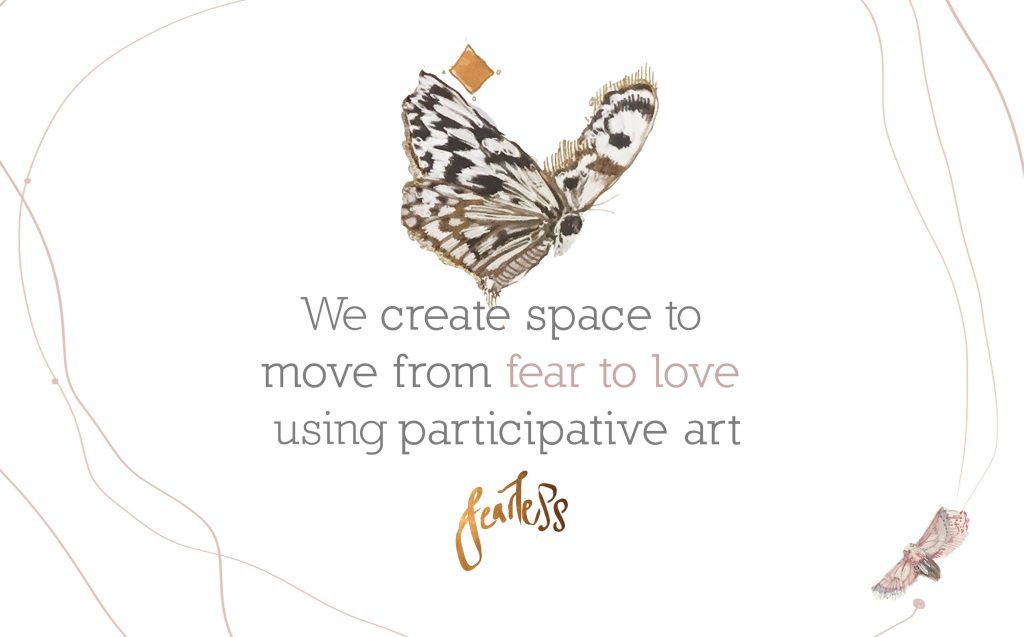 We create alternative, people-led narratives that engage personal histories, cultural and political realities and tell stories of universal resilience through visual campaigning, workshops and affirmative storytelling techniques.
Fearless was started in 2012 by artist Shilo Shiv Suleman and has grown under the love and guidance of a network of artists and activists from around the world.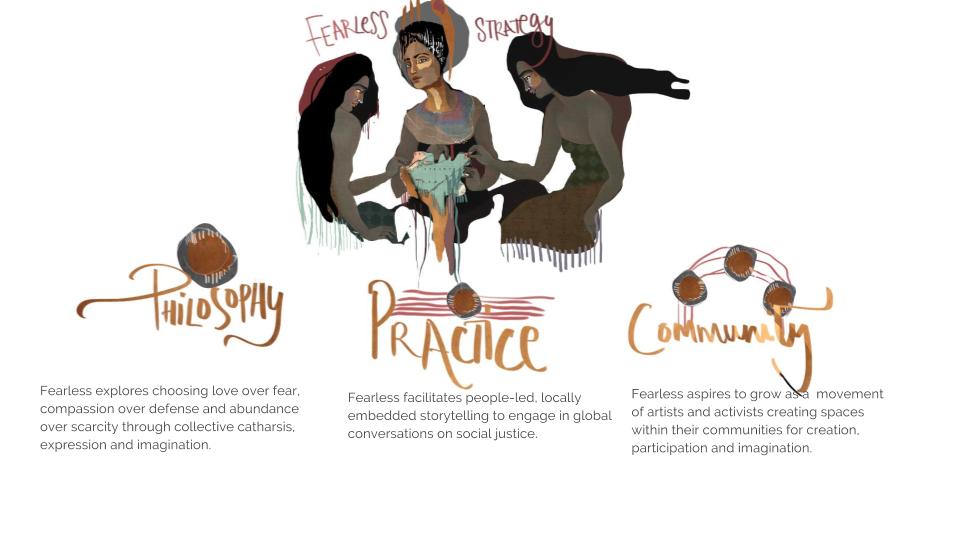 We have worked with communities in Pakistan, India, South Africa, Indonesia, Nepal, Lebanon,  Brazil, and the United States.