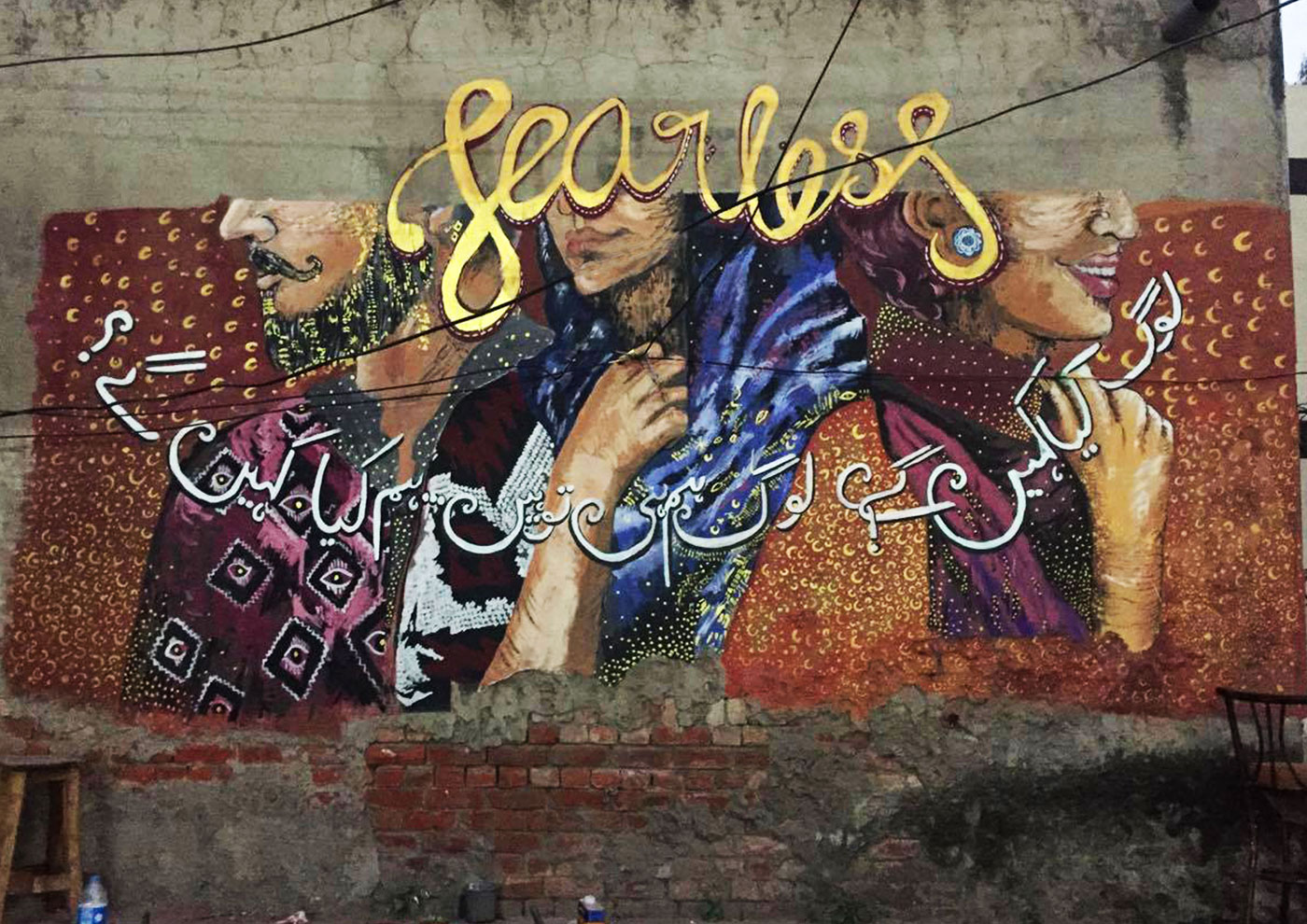 'What Will People Say?'
Log kya Kahenge', Inherited Words, Wishes and Warnings in Lahore In old Lahore, apart from historic heritage buildings and crumbling stories, poetry, proverbs and propaganda are an integral part of one's inheritance. The words of treasured poets are remembered, and wishes and warnings are repeated and passed on from one generation to the next. In the Fearless Collective workshop in Lahore with young artists, we partnered with Faizghar to explore the fears and emotions we pass on through words by creating a book of our own inherited warnings. The rhetoric phrase 'Log kya Kahenge?' or "What would people say?" rings through most households across India and Pakistan as a manifestation of our fear of judgement by our families and friends. But who are the 'people' whose judgements withhold us from living and owning our lives? The Fearless Collective's first public art intervention in Anarkali bazaar is a reclamation of that phrase and encourages us to drop our fear of judgement of ourselves and each other. The mural, with deep earthy colours and sprawling calligraphy asks: 'log kya kahenge log hum hi to hain hum kia kahein ge?' 'What would people say? we are the people what will we say?'

Special thanks to all the artists of NCA Lahore and BNU. Our fearless farishtas Alibaba and Shehzil Malik, and the National Bank of Pakistan in Anarkali, on whose wall this exists.