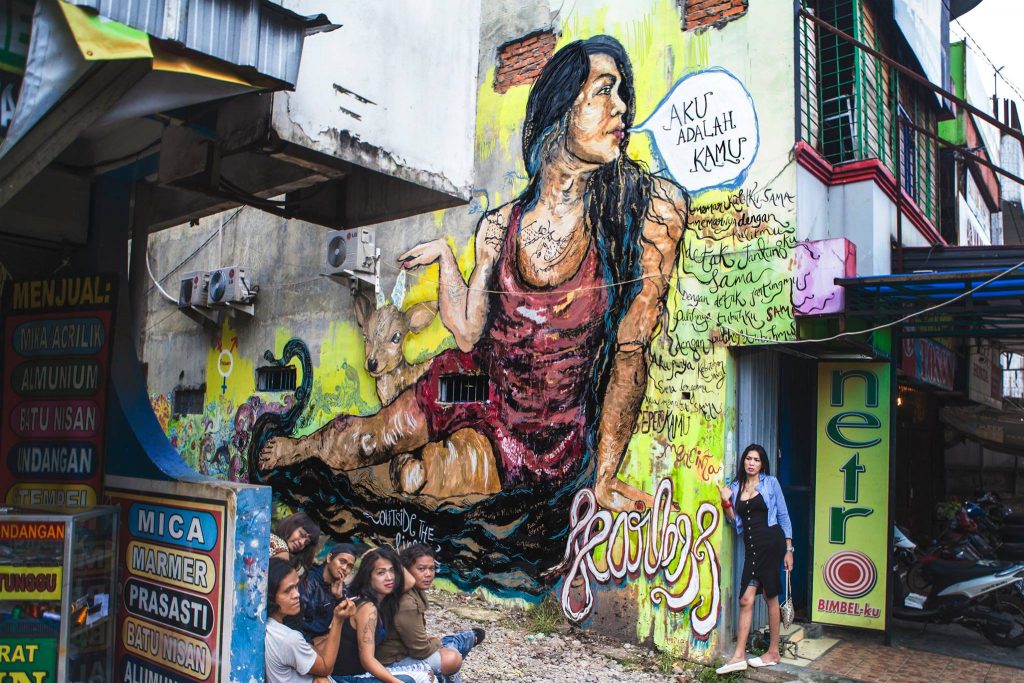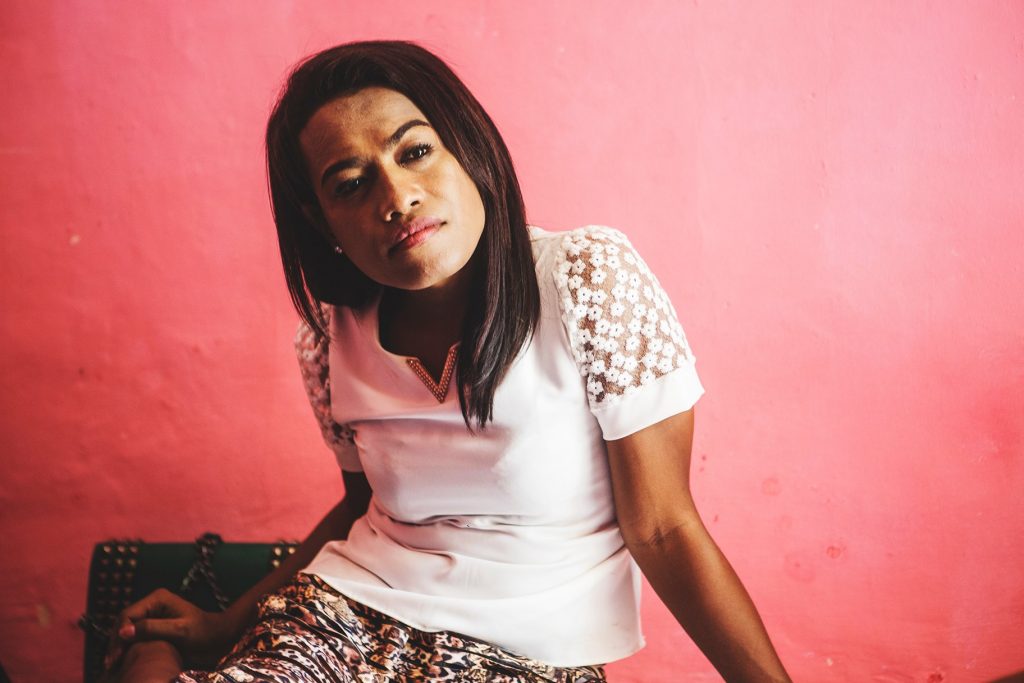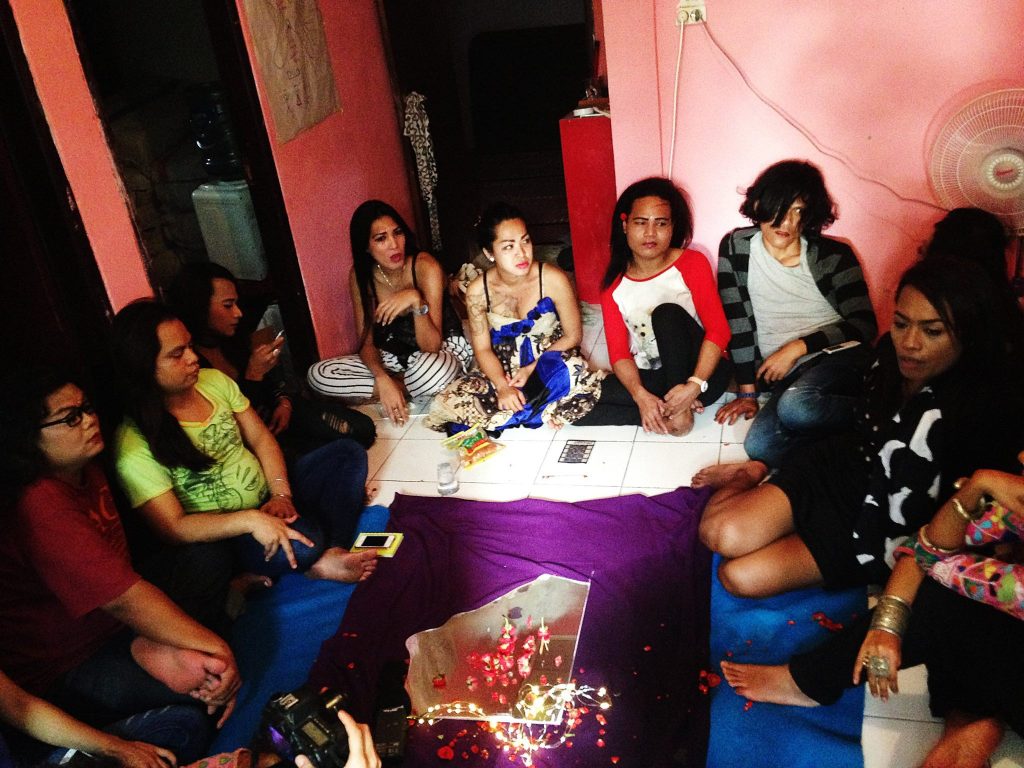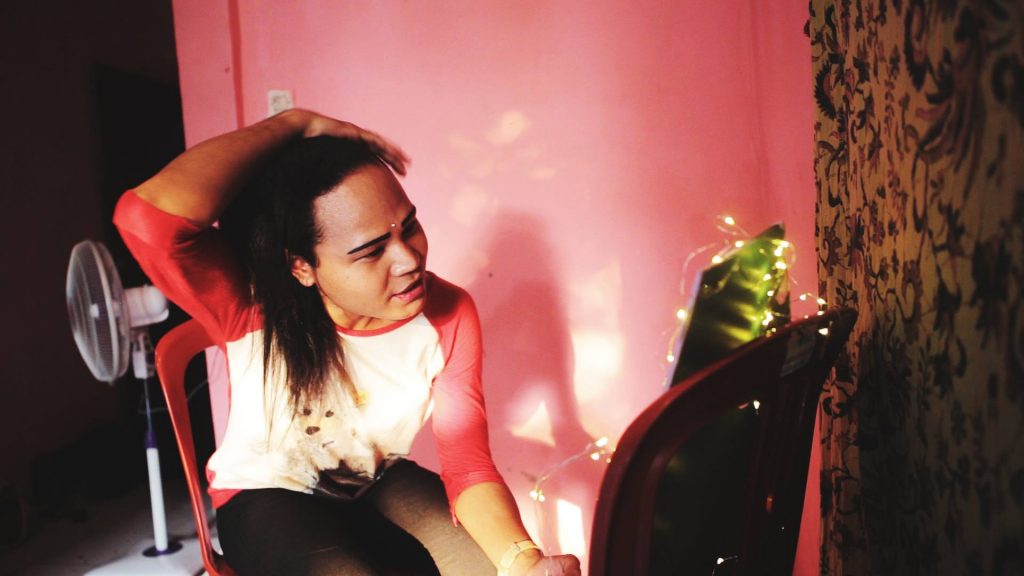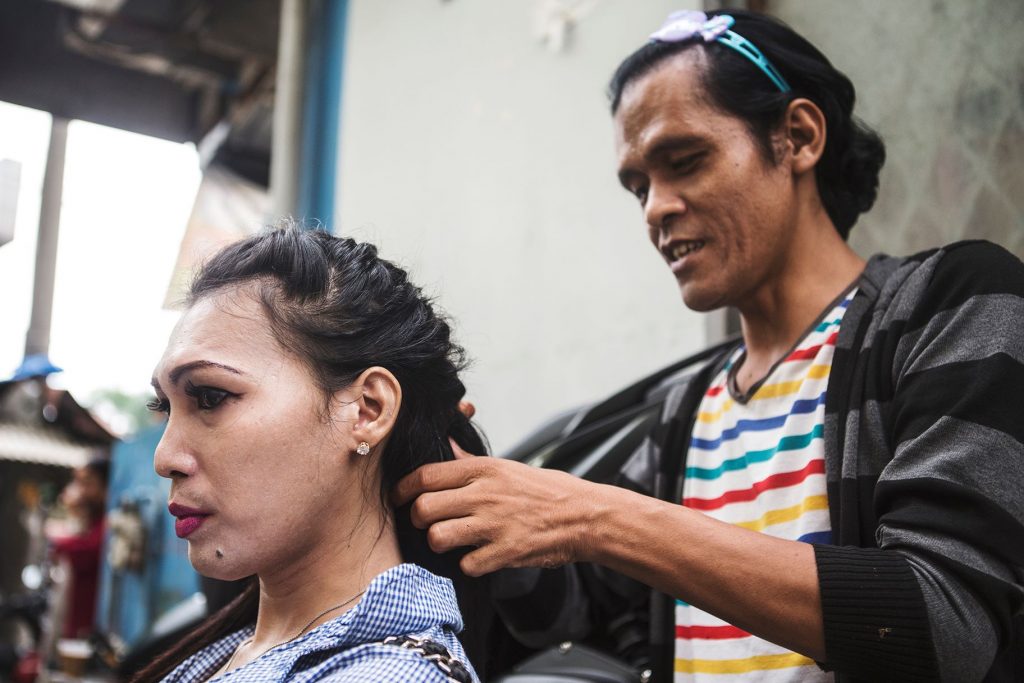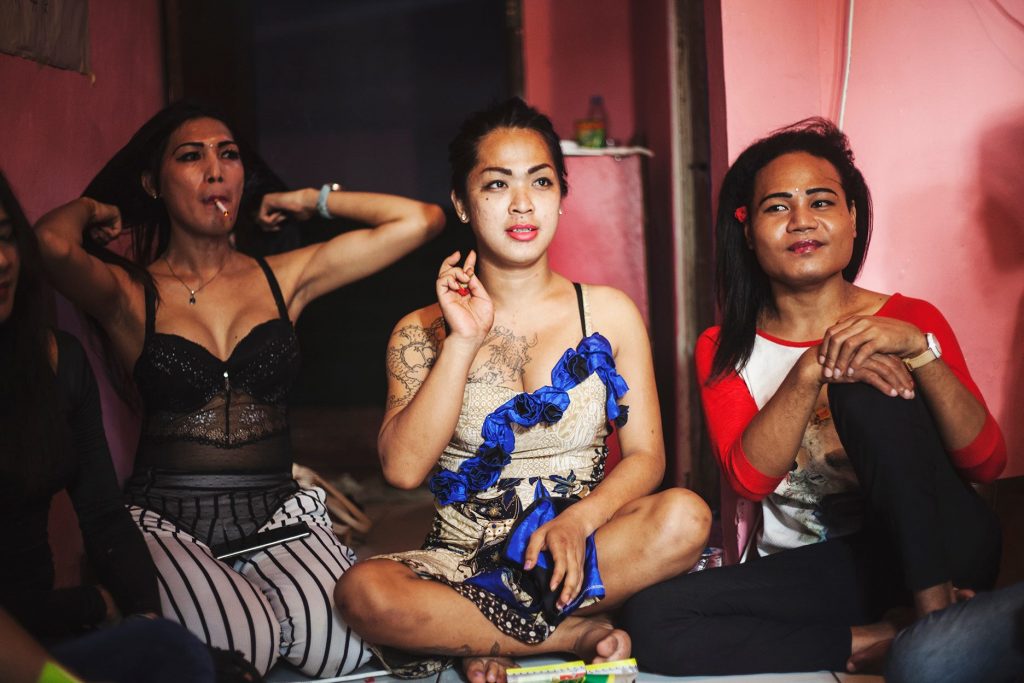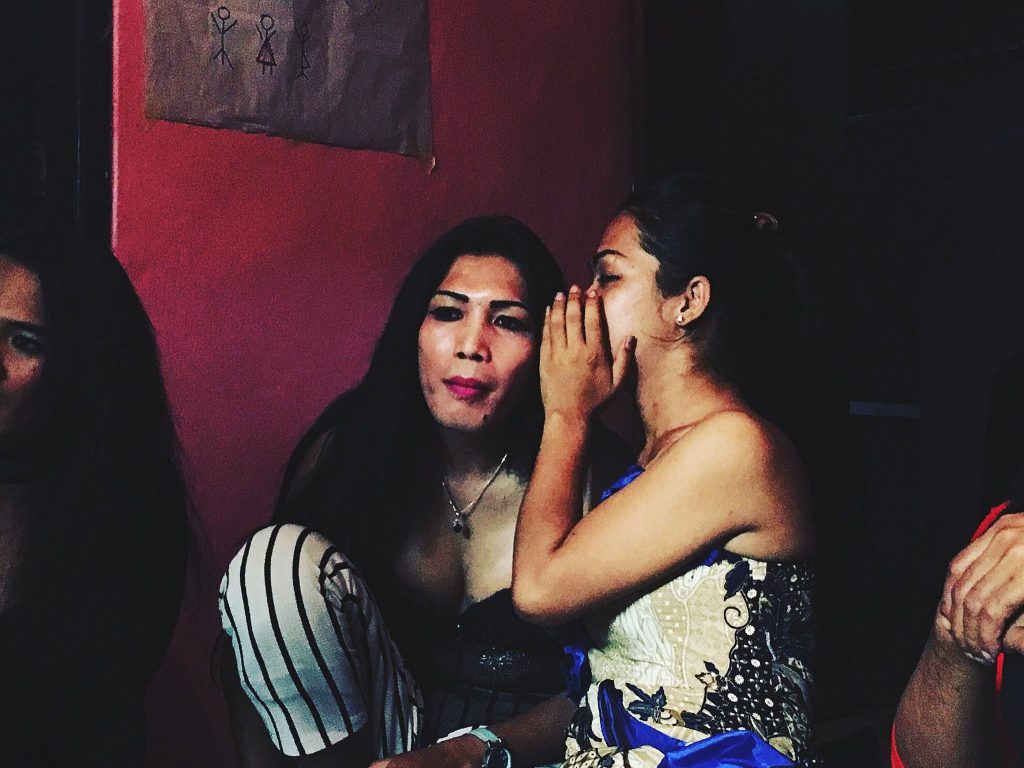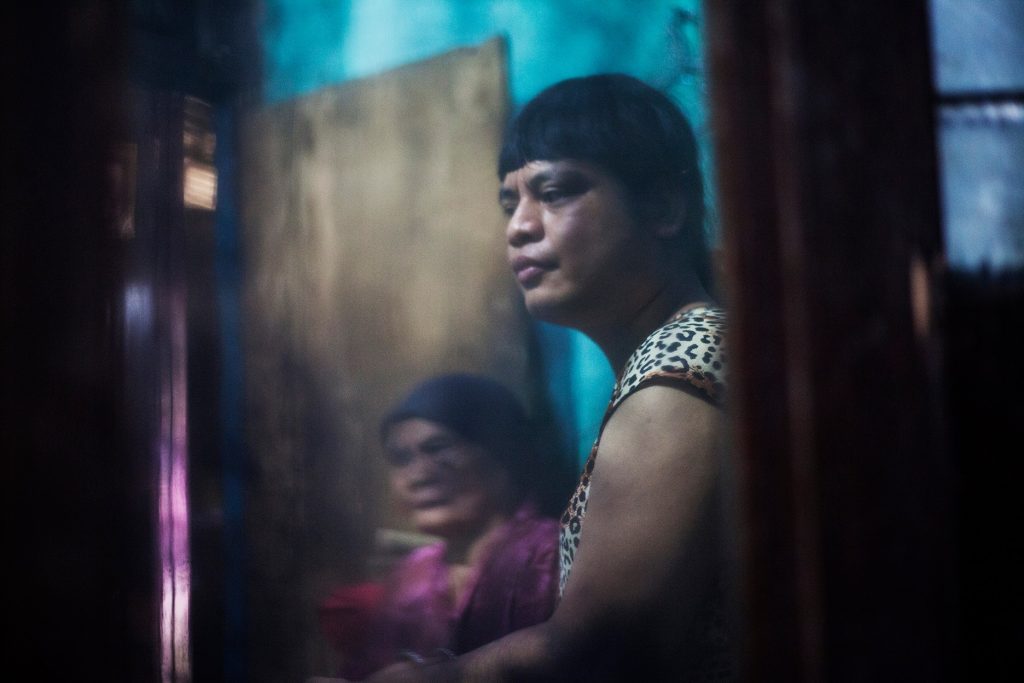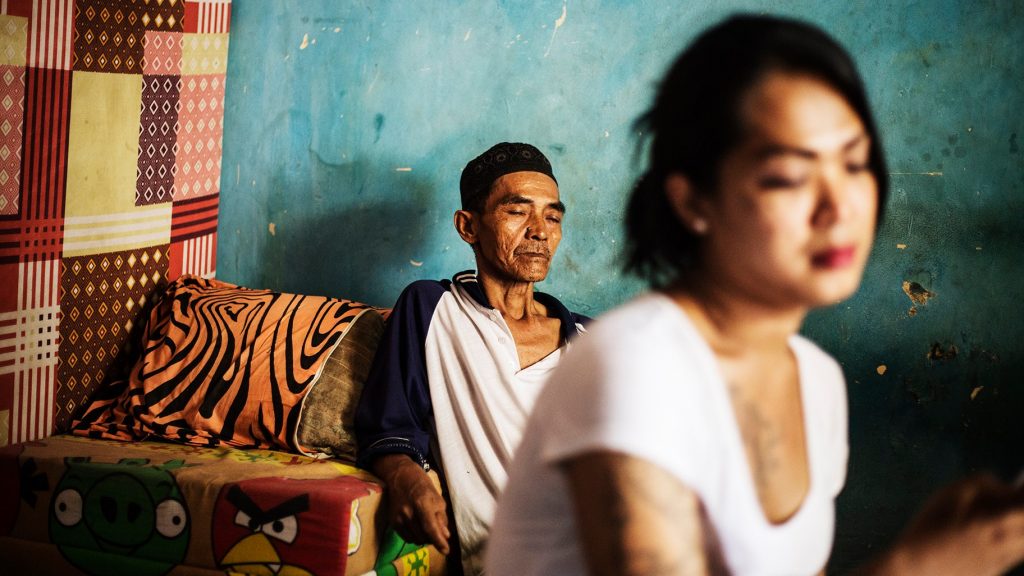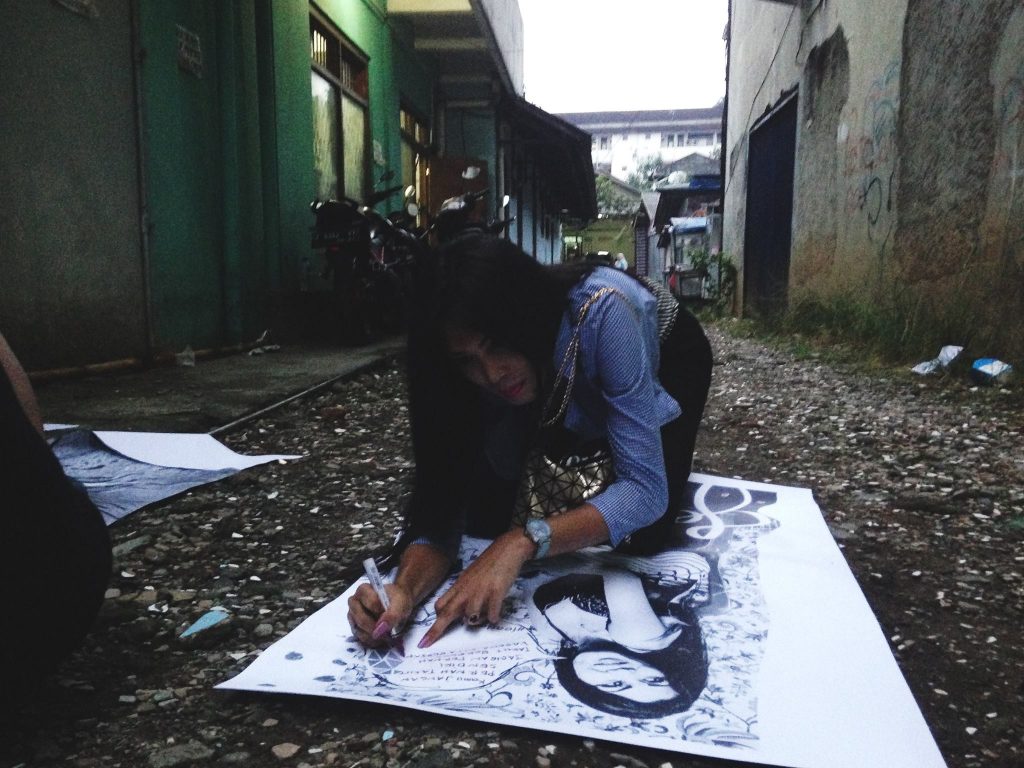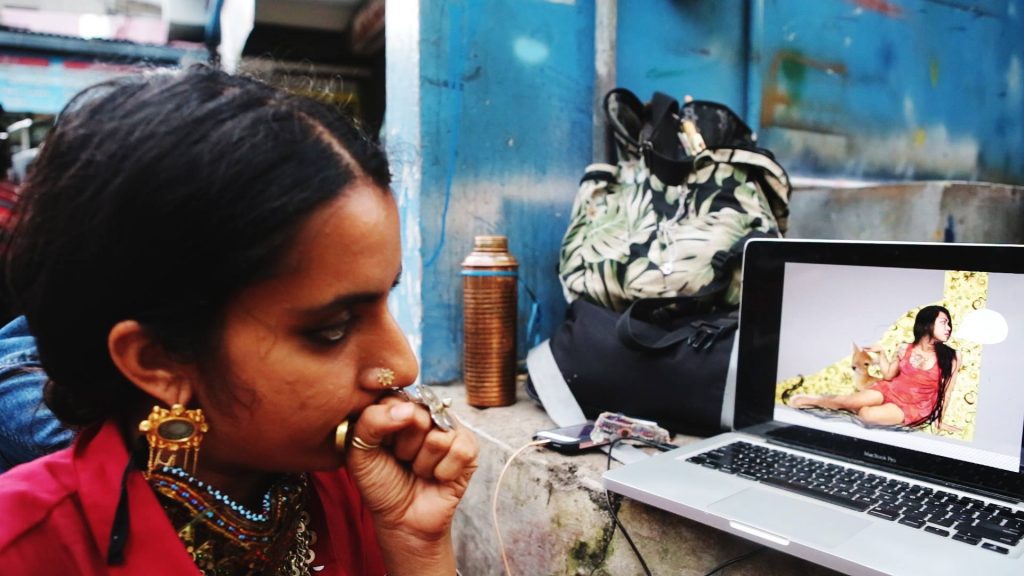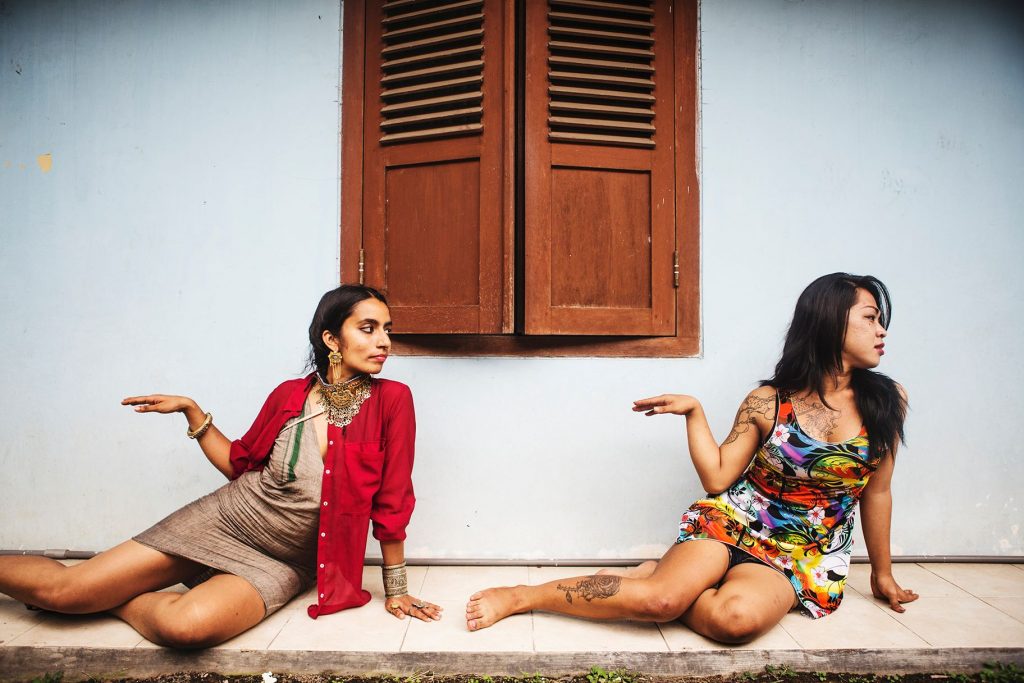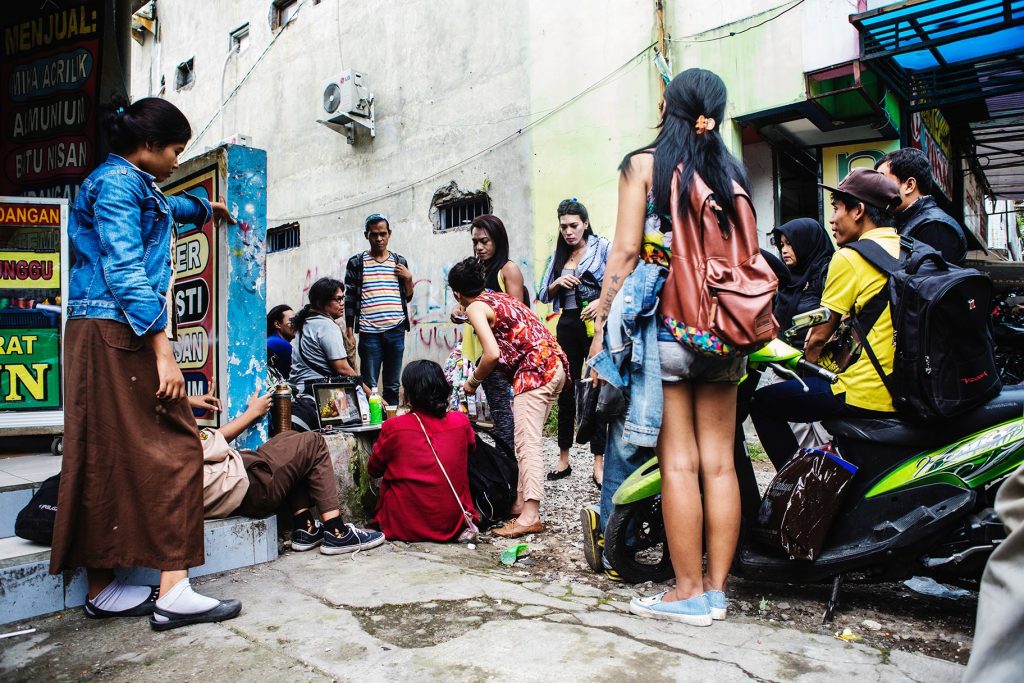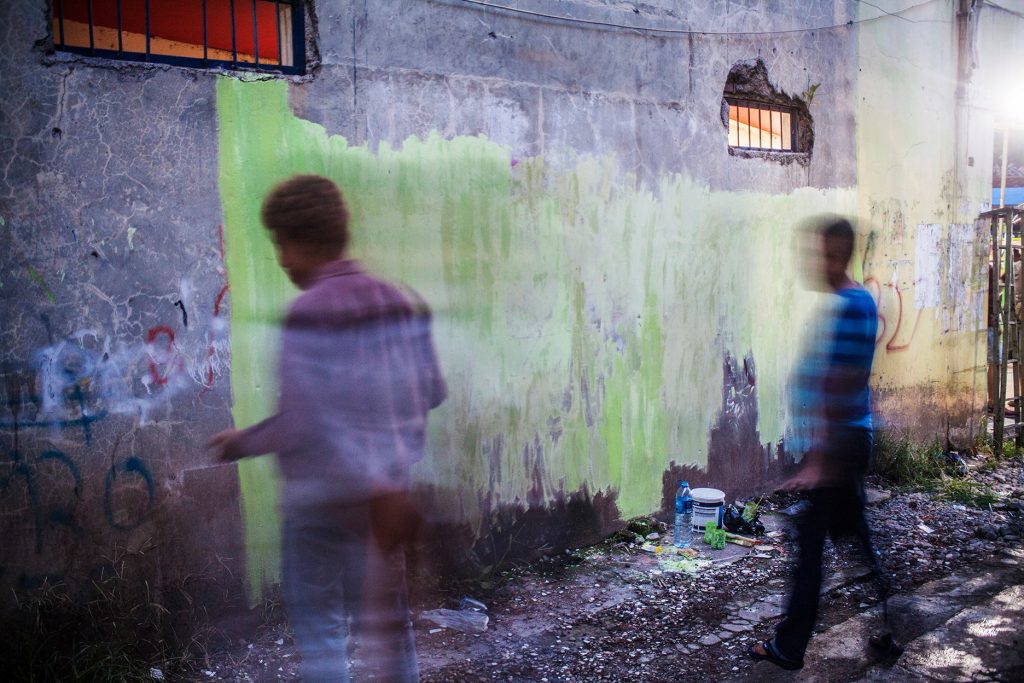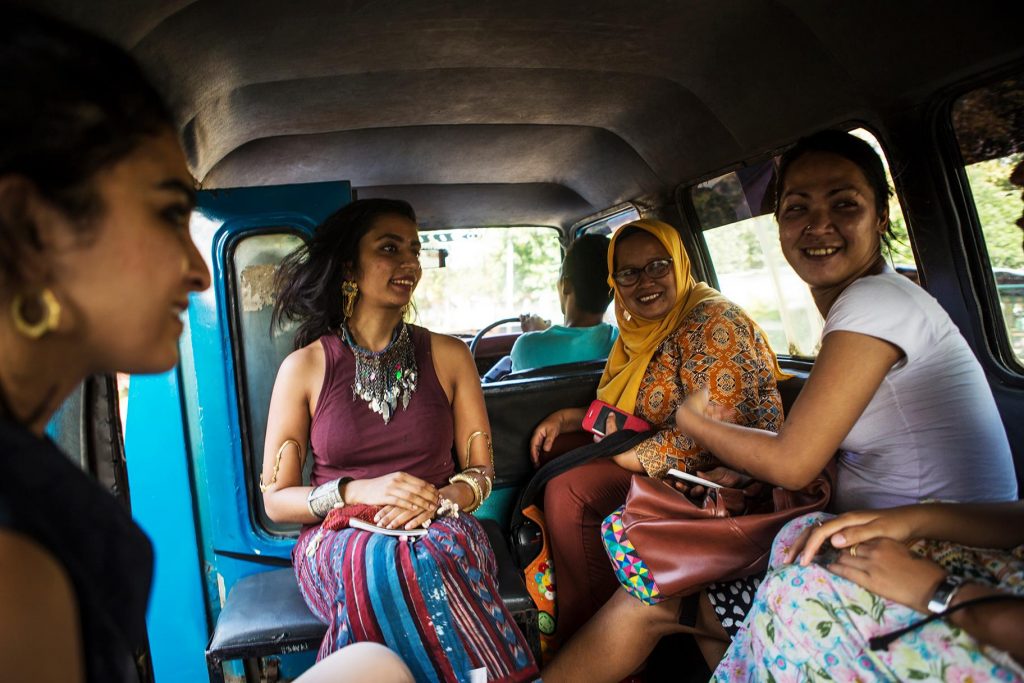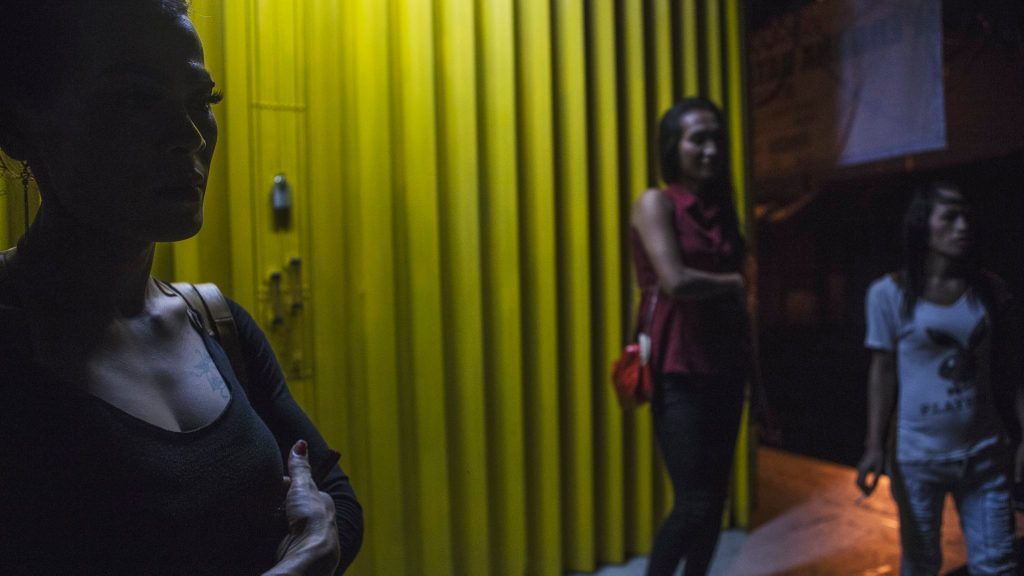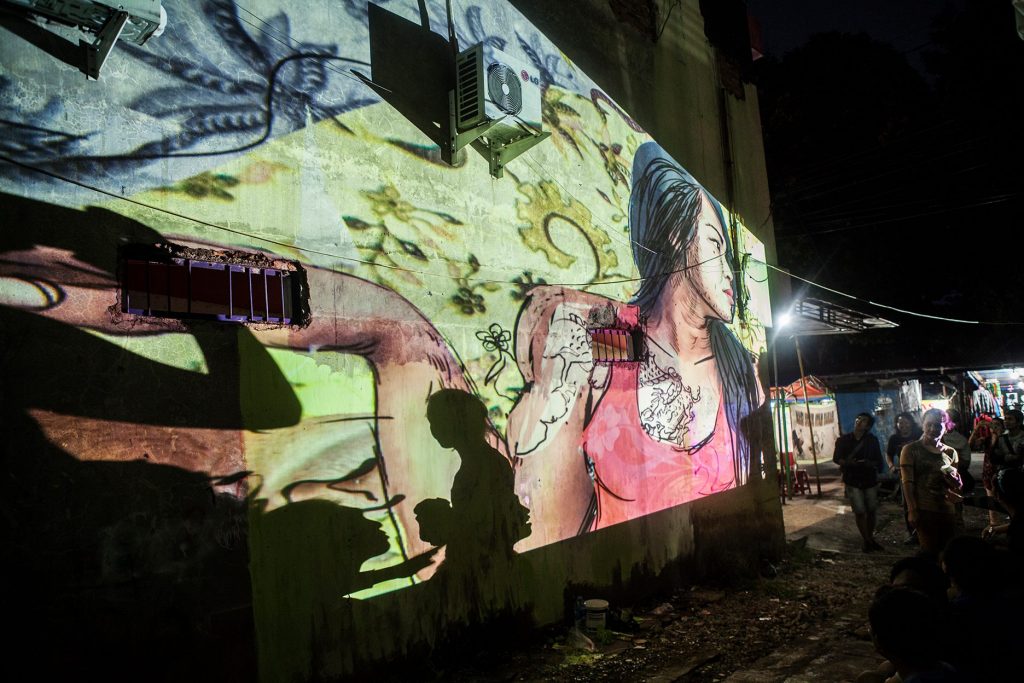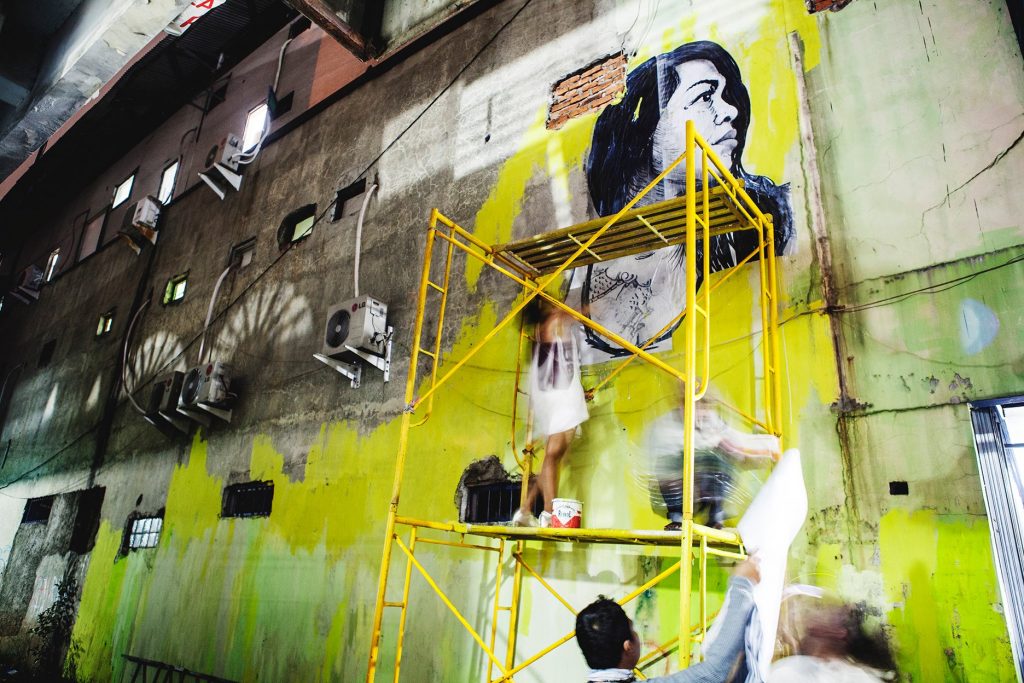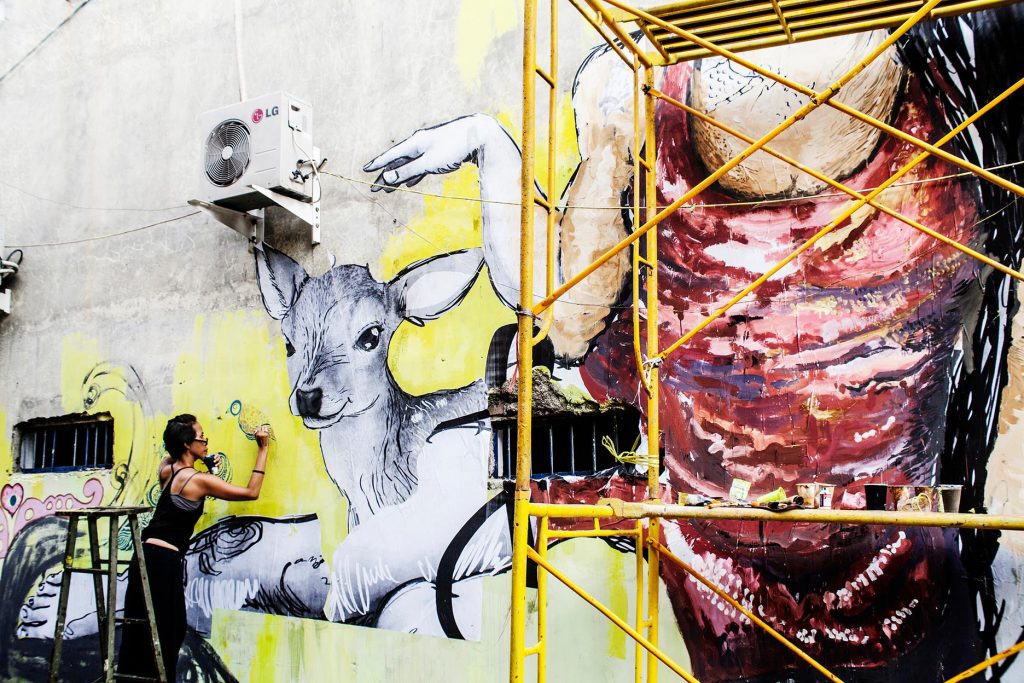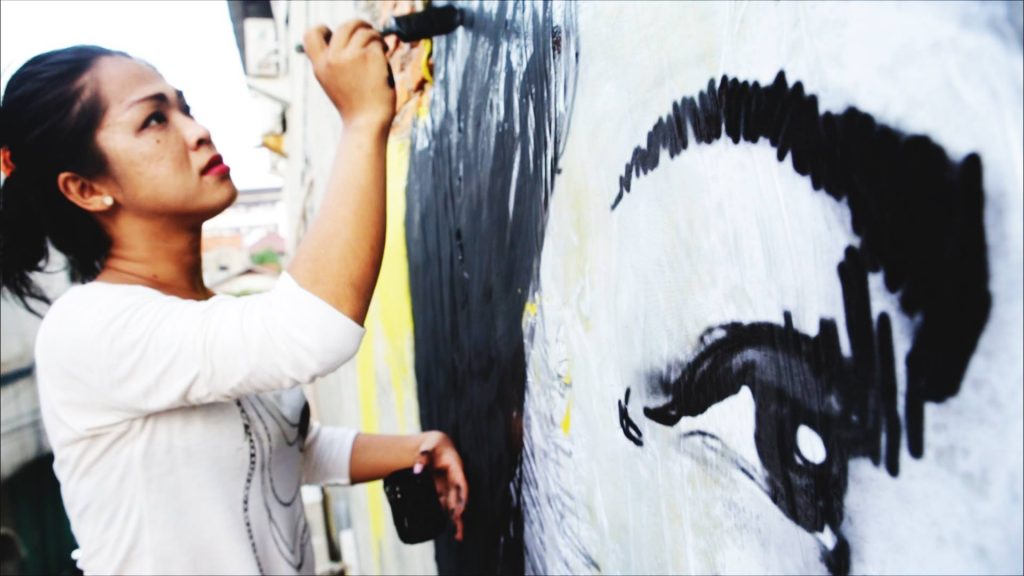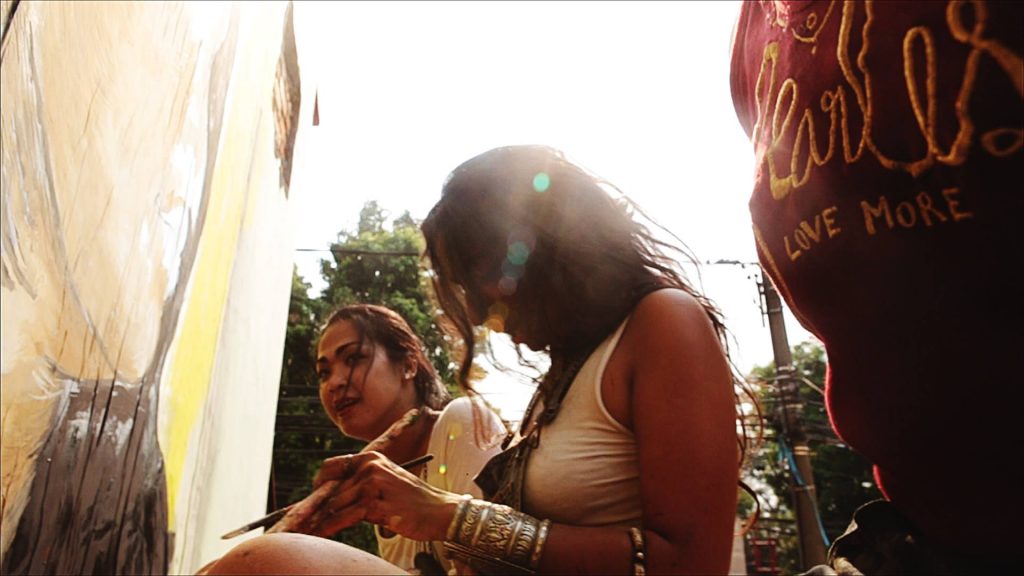 'I am as you are' – the words flowed through all of us as we sat in a circle across the wall where we had just finished the first transgender public representation in Bogor, Indonesia.
In an alley across a mosque an image of a transgender woman peers out. Lying on a bed of long hair as if taking control of her own gender identity, the image embodies both the masculine and the feminine, simultaneously sensual and strong. Reclaiming the classical body language of feminine representations, but with shoulders wide, rough stubbled chin and tattooed chest.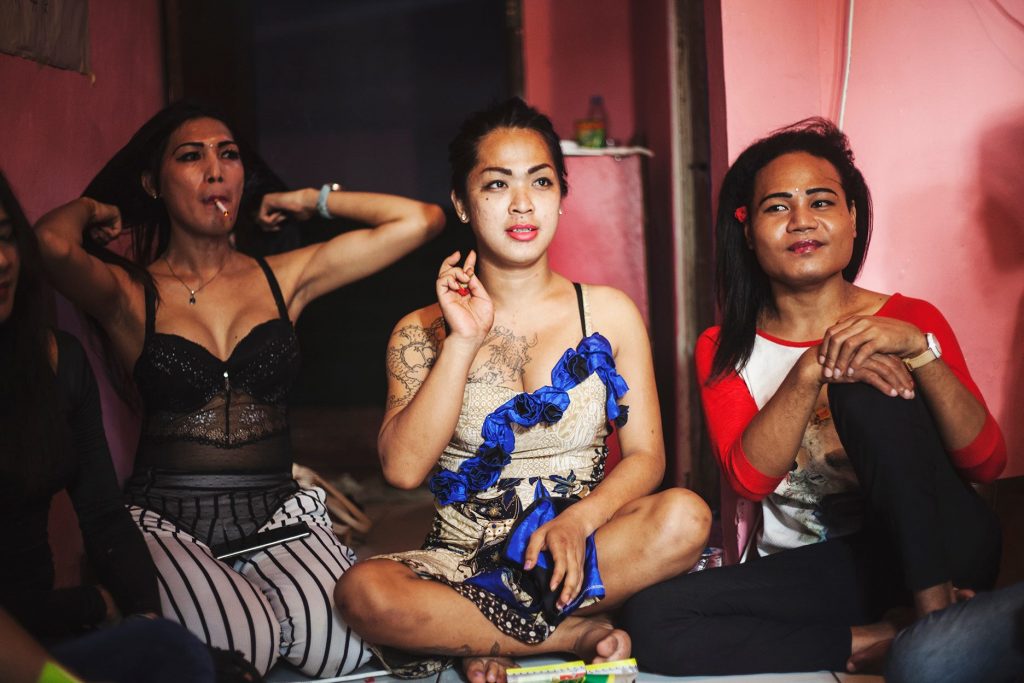 Hair is universally associated with gender identity, and becomes an easy entry point into exploring gender (non)determination, and reflecting upon our sense of self. In an intimate workshop, we used the symbol of hair to go deeper into our own journeys with gender exploration. Each one of us sat in front of a mirror and slowly began combing out our hair, using this daily ritual as a portal to stories of fearless personal transformation and challenging gender binaries. For the transgender community in particular, sex work and hair salons are a primary source of income. Commonly referred to as 'waria', the stories of transgender community navigate multiple layers of identity, outlooks, politics, space, bodies (theirs and of others) – as they are pushed towards the margins of society.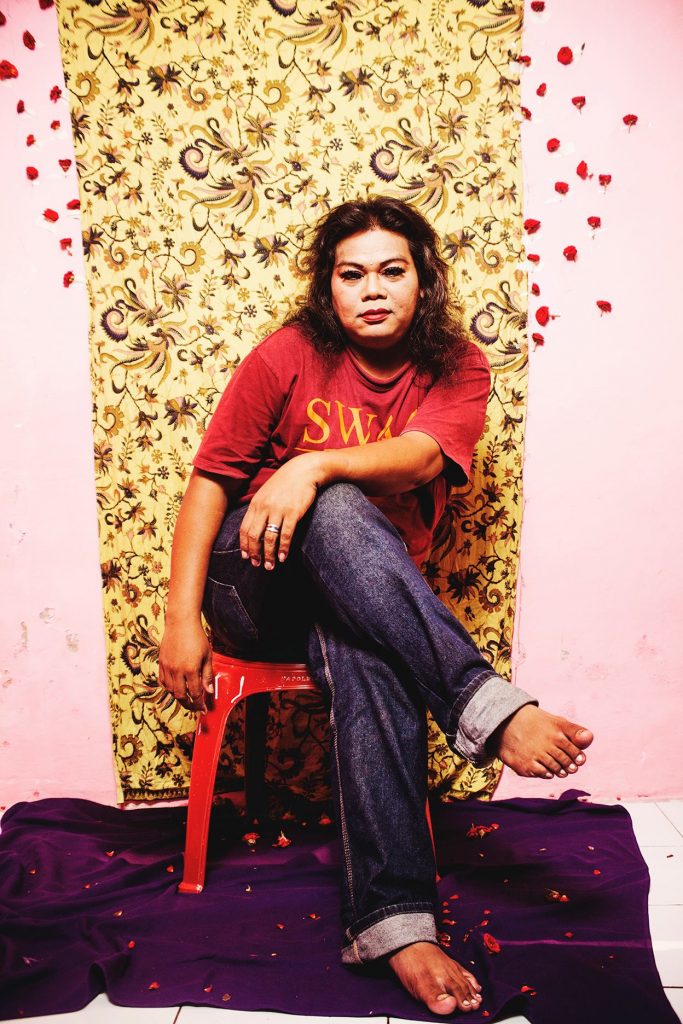 Bela pictured here,  used to own a small general utilities shop in Bogor and lived her life as a transgender under cover. Until her business fell to economic crisis and she went bankrupt. Which brought her to work on the streets with the rest of her community members.
After days of seeking permissions and evading bribes, Transvoice community members were finally able to convince a garage owner to paint the outer wall of his garage.
When we approached the subject of painting a transgender representation on the wall, the response we received was, 'will you need ladders?'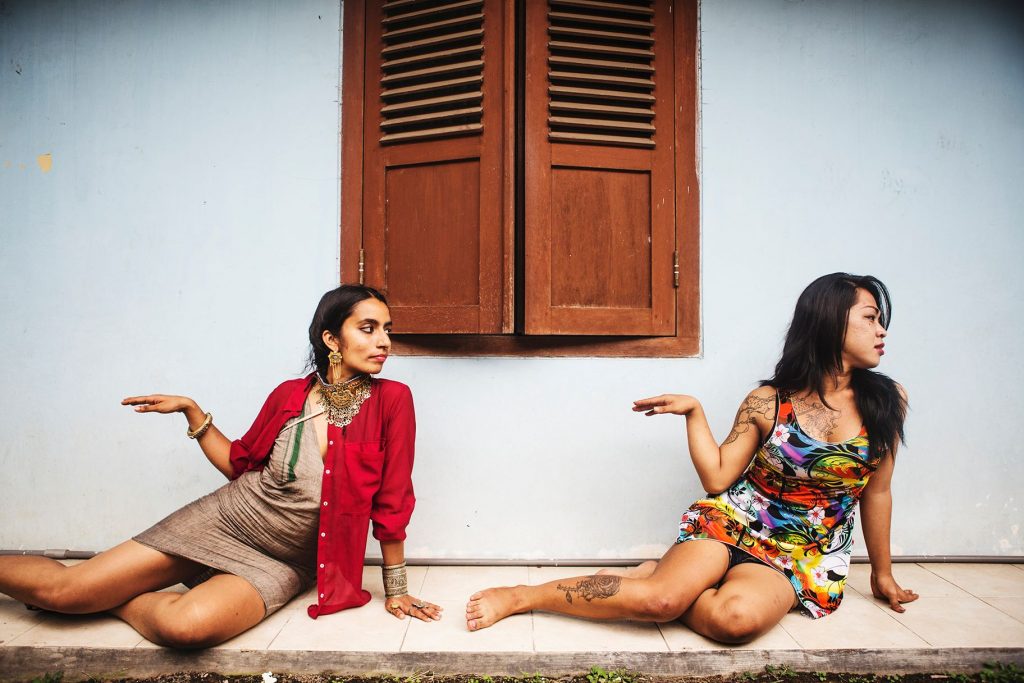 On discussing how they would like to represent themselves for the first time in public space in all of indonesia, the community conjured up an image that was both sensual but also strong. A transwoman lying down, owning her space. They spoke of hair on the arms, but not on the chest, strong arms but feminine breasts. Finding ourselves in a place that was neither masculine, nor feminine nor androgynous, but integrated. Complete.
A larger discussion around the visual began, for centuries the male gaze has been upon the classical image of the woman lying upon a bed, especially vintage depictions of courtesans. What if we could reclaim that position as a poise of power?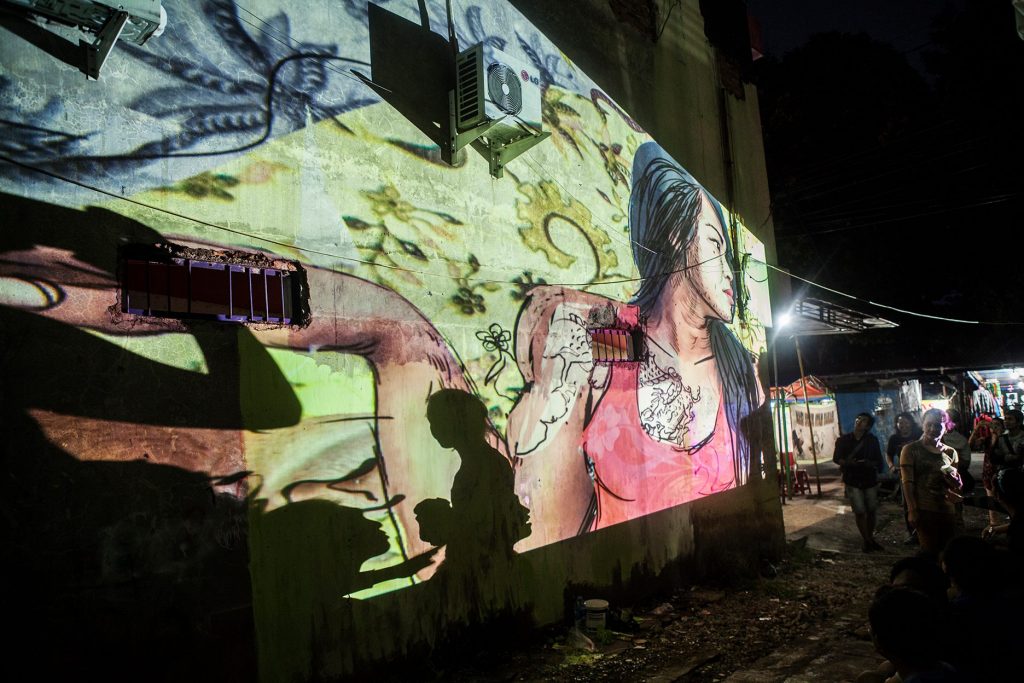 Very often the act of projecting our images into public space are as much an act of fearlessness too. While public spaces are filled with monumental images of people in power, by reclaiming those spaces with images of people and unheard of communities, we are fearless. By sharing our stories, faces, sufferings and triumphs without guilt or shame, we are fearless.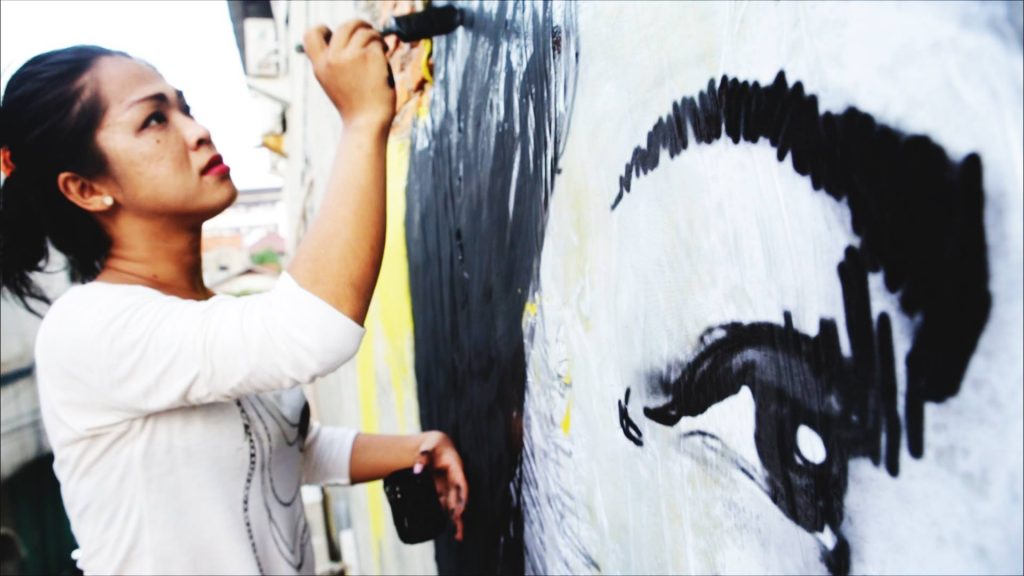 Our partner Transvoice creates networks of awareness around issues faced by the 'Waria' community. Their stories navigate multiple layers of identity, outlooks, politics, space, bodies (theirs and of others) – as they are pushed towards the margins of society. Simply wanting to be safe, respected, to be able to create beauty and experience love – are not essentially gendered needs/desires.
Fearless Collective and FRIDA | The Young Feminist Fund in collaboration with Transvoice explored through our personal stories, the parallels we all have in our lives, the common struggles within ourselves and those around us.