AMBASSADORS ANNOUNCED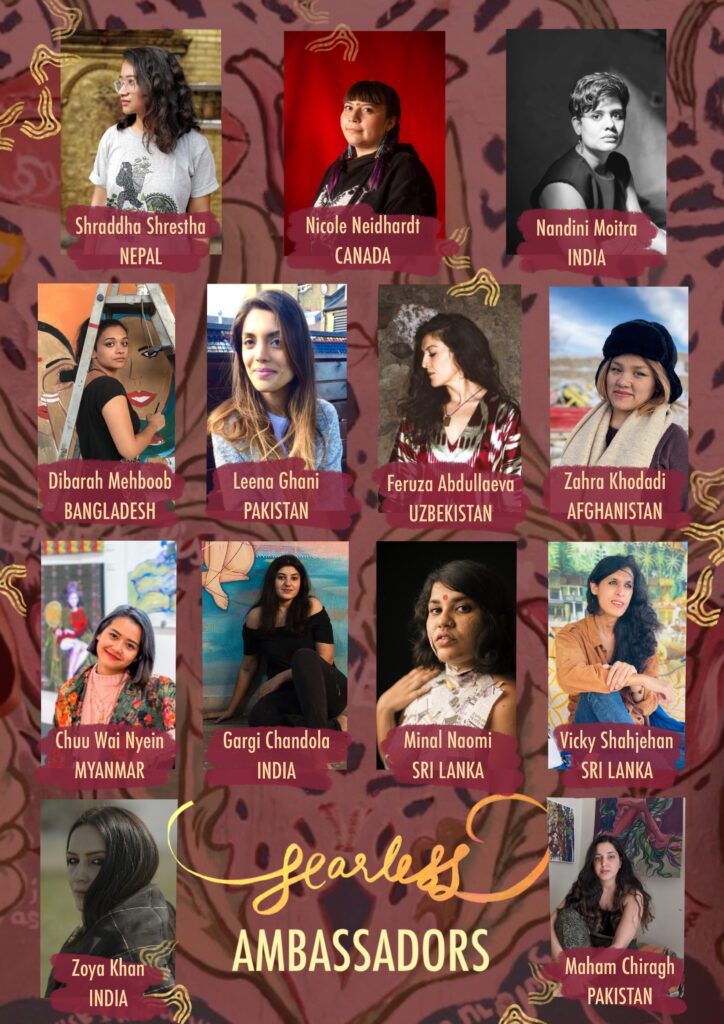 In 2018 we began dreaming of women on the streets, brushes in their hands, facilitating critical social justice conversations with communities, transforming them into art, and claiming public space. This lead to our dream of the Fearless  Residencies, which would help us grow out the Fearless Movement across South Asia and beyond. We launched a Kickstarter to raise money for our first residency and our community gave so generously. We were ready to start with ten residents from around south Asia when we had to cancel all our plans as the world shut down for the coronavirus pandemic. 
In the two years since, we've done various online gatherings and interventions, keeping our artists close and engaged, trying to (temporarily) adapt to this new way of existing.
Since Fearless' birth 9 years ago we have seen it affirmed again and again:

We are so happy now to announce that 2 whole years later the Fearless residency is BACK. We have adapted our plan to conduct a series of micro-residencies in different countries with smaller groups of artists, which makes it possible to create the in-person magic we've been dreaming of for so long. And have the Fearless movement grow through South Asia.
We will be starting with our first residency in Colombo, Sri Lanka in March 2022, followed by residencies in India and Uzbekistan.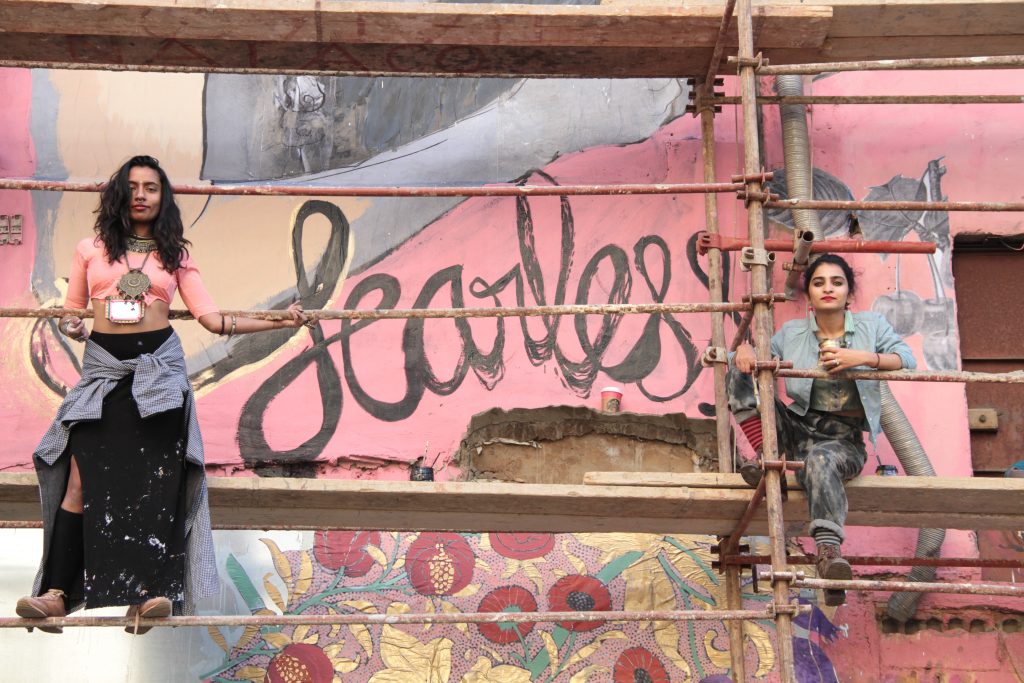 To get a sense of Fearless' Methodology, watch our short film "Bonded Not Bound."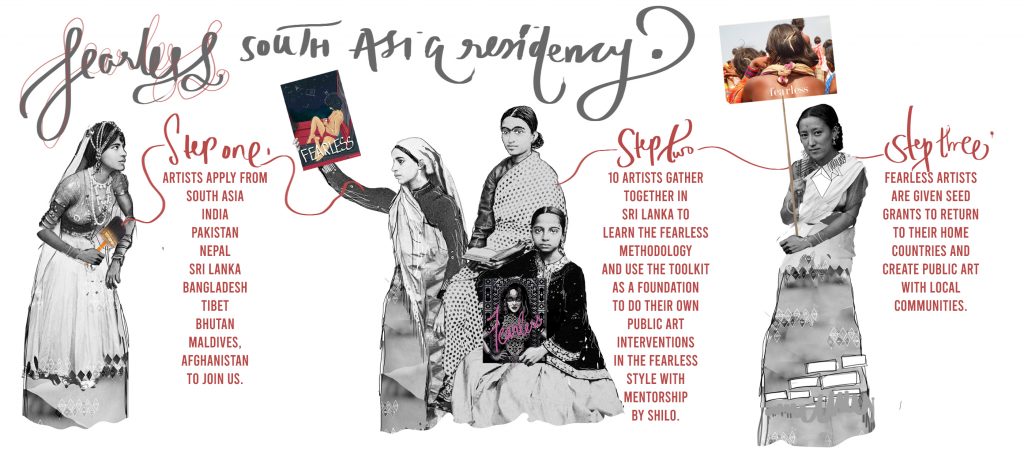 In the Fearless Collective Micro Residencies, we will convene groups of artists from across South Asia to be mentored by Shilo in the Fearless methodology and practice. Residents will spend 10 days learning participative storytelling methods and refining their public art practice via workshops and hands-on mural training with local communities. Through this Residents will learn the Fearless Public Art Methodology and gain the skills they need to take this practice into their streets. Artists will then return to their home countries and conduct their own independent public art interventions in the spaces they inhabit.

who are comfortable speaking/working/painting in public space (often surrounded by many different kinds of people). This is not an intimate practice. You will need to surrender, compromise, and stand ground (again and again).

The Fearless residency is for practitioners who are interested in exploring:
Healing, Emotional Intelligence, Public Space, Ritual, Ceremony, Feminine Energy, Social Justice , Spiritual Practice. Art. Activism, South Asia, Cross Border Relationships, Feminism, (overcoming) Fear (with) Love, Reclamation (of inner life and public space), Cultural Restoration, Preservation, Protection, Release.