Let's take a moment of silence, for all the silences we transform – with voices, protests, music, chants, slogans.
While so much is said about women and their silence, and online campaigns emerge encouraging women to speak up, the Fearless Collective came together with AFE and Tayf in Beirut, to explore how men use Silence. From the men who go to war, but never speak of war, to our fathers whose stories seep through the cracks of their strong dispositions, and the sometimes protective, other times destructive silence of the queer community in the middle east.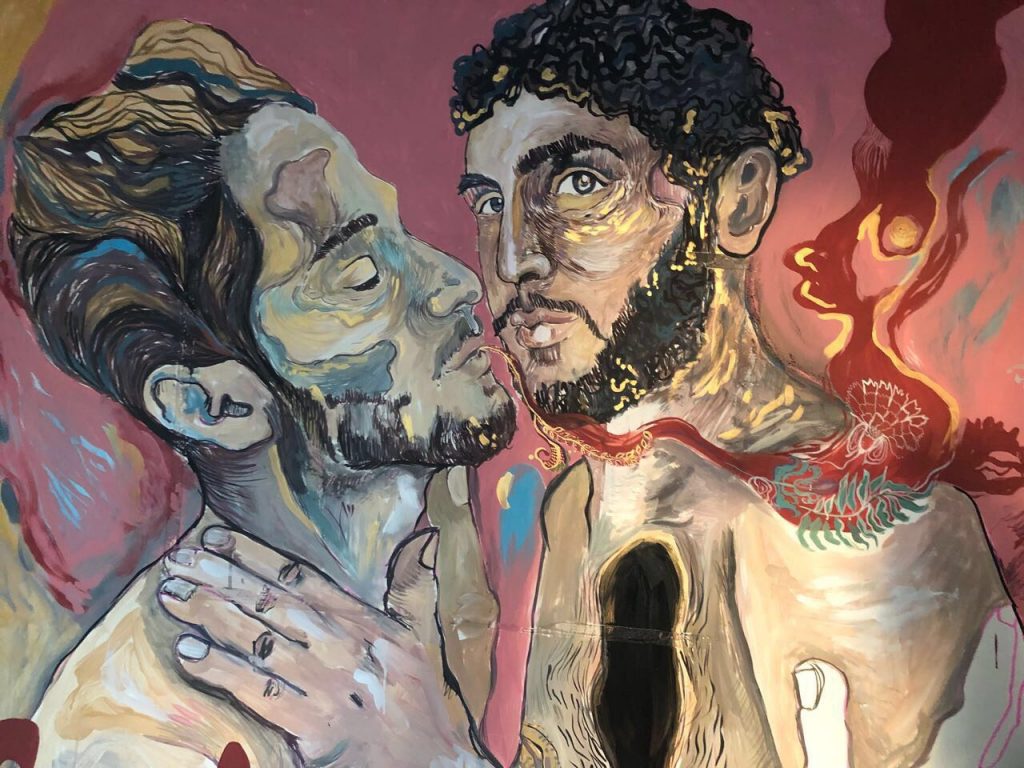 In February 2009, two men were holding each other in an intimate embrace, their silence and whispers were broken by fists – of other men, beating them. This had happened on Sassine Square. Protests followed this incident, voices raised to shout. While these fists and shouts on the streets can start revolutions, it's also the quiet whispers in our homes that make for gentler shifts.
Today on Sassine Square, stands a silent testament to queer masculinities in Beirut: two men are holding each other, roses hanging from their chests by threads, surrounded by cherry blossoms and lips whispering- 'i hear your silence'.
The mural was born from silence. We had gathered that day in Beirut, to tell stories. 30 men in the room. Moving, walking, eating, watching, smoking-no words spoken. As most of us do, going on about life, keeping quiet about so much-seen, heard, witnessed, happened. Silence comes naturally to most of us.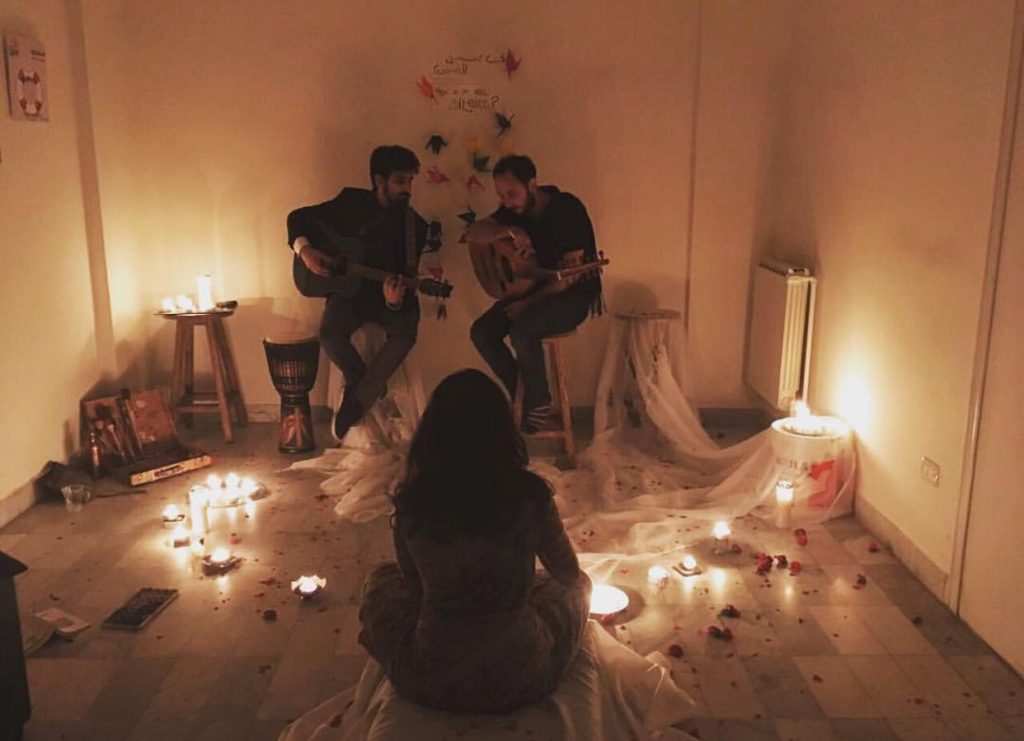 In this workshop-a ceremony of silence, and orchestra of three men would create a wave of sound-and then stop-creating a forced moment of silence, that each of us would be urged to break.
One by one each voice began to whisper incantations: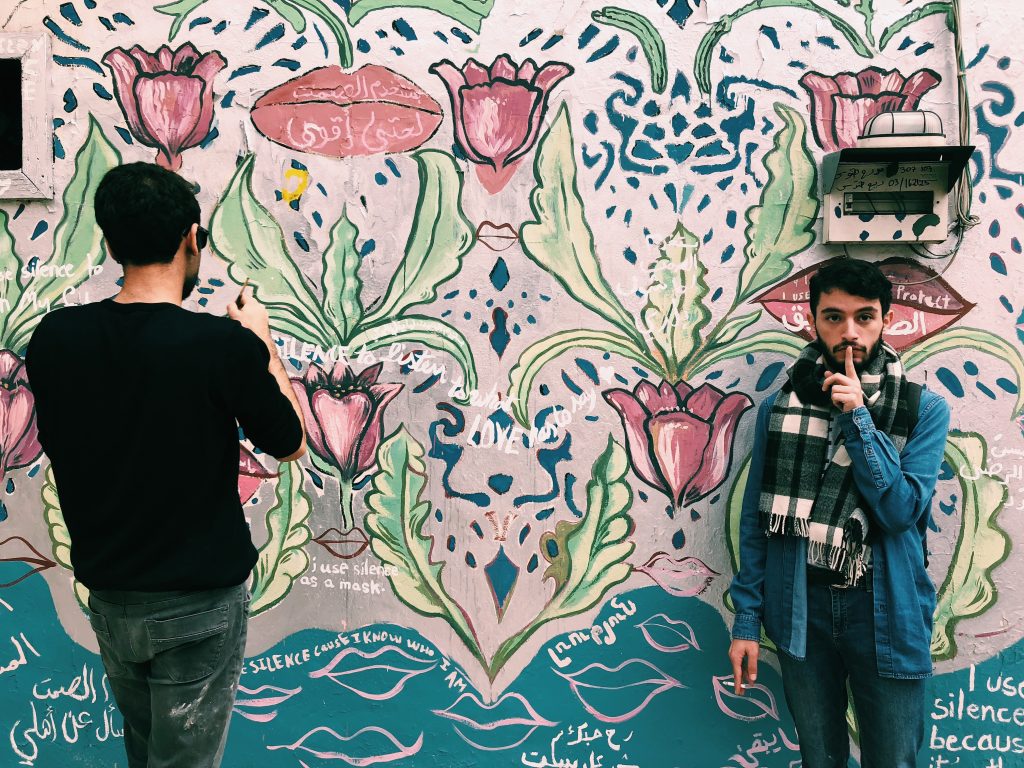 I use silence from the minute I was born.
I used silence when my mother was lowered into her grave.
I use silence to punish people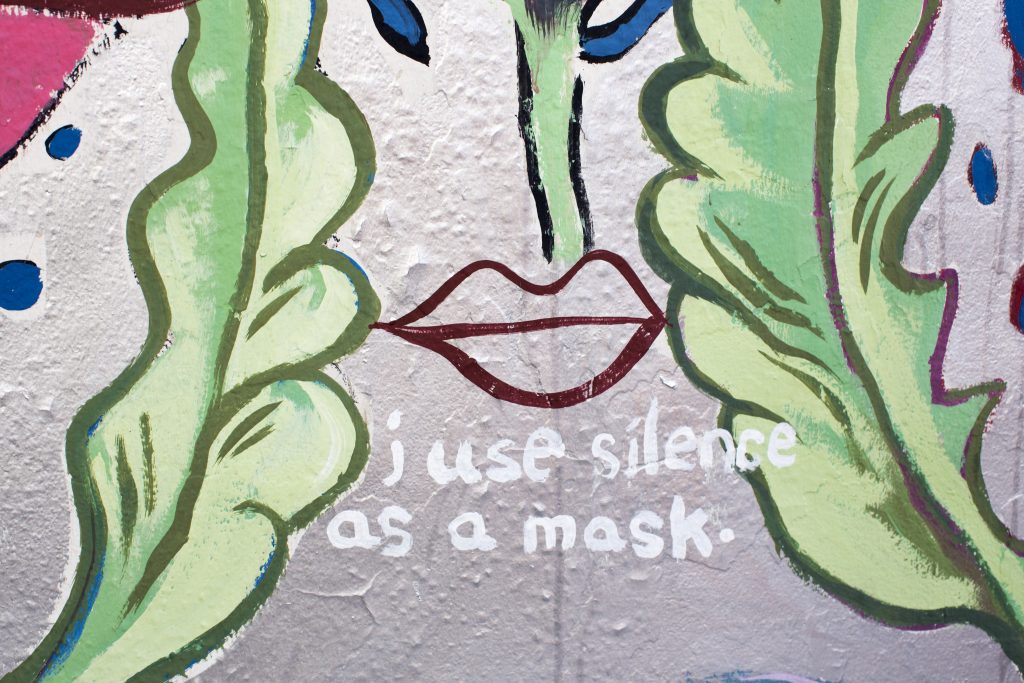 I use silence to listen to those who think they don't have a voice.
I used silence when i had to leave my country.
I used silence when i could not get a job because of how i look.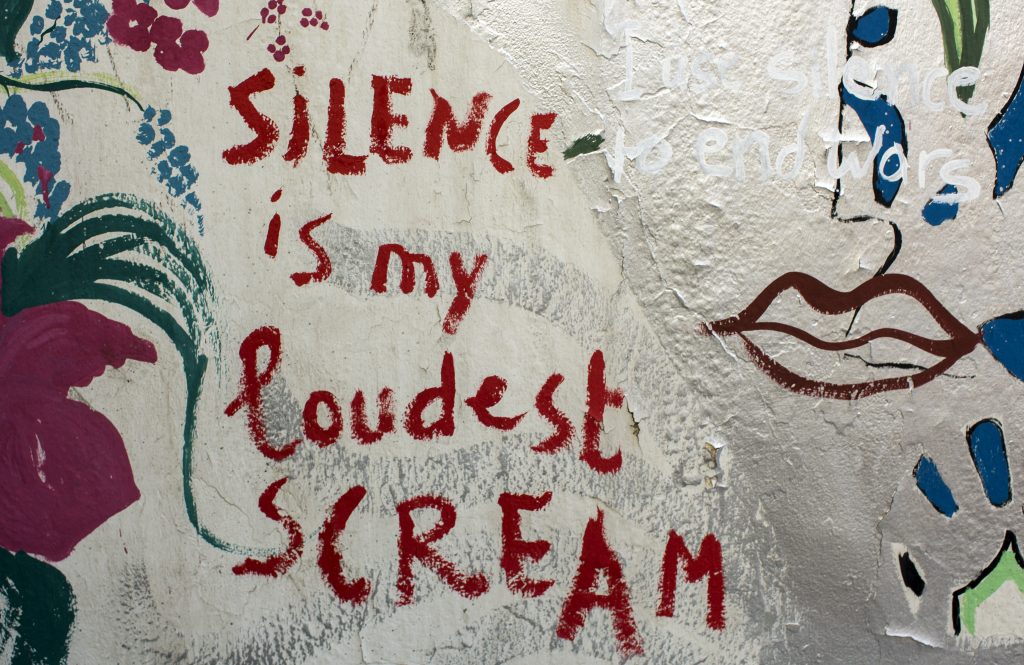 I use silence to protect what I risk losing.
I used silence when my father asked me if I were gay, and I could not say yes.
They say: 'we are our stories'.
Here is a story built entirely on the things we do not say.
Our mural on the streets says
سامع صمتك
"i hear your silence"