In 2018, we are dreaming of women on the streets, brushes in their hands, facilitating critical social justice conversations with communities, transforming it into art and claiming public space.
We are dedicated to making this dream come true via our first Fearless Collective Public Art Residency in South Asia.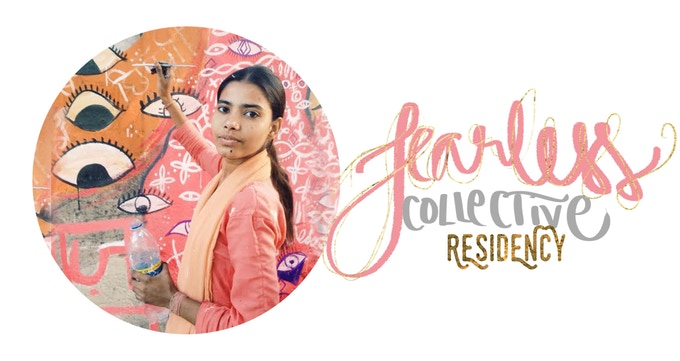 Why a Crowdfunding Campaign / Why Now:
As a collective grounded in participative methods, a crowdfunding campaign is a perfect fundraising fit.Every donation you make helps us fund artists from across South Asia and make the residency a reality. Through your support, borders will be crossed and new communities will be formed.
We are running a Kickstarter now because we have the team, experience, and vision to help our work expand across the region, and eventually around the world. When you fund this campaign, you are funding more than one resident. You are funding a the beginning of a regional network which creates and reclaims spaces across South Asia.
The Residency will:
Develop a visually compelling open-source toolkit on: philosophies and practices of participative/ritualistic storytelling, mural-making and public art with a focus on social change.
Mentor residents in the unique methodologies, strategies, techniques and practices of Fearless Collective
 Hold space and facilitate residents to adopt Fearless toolkit and methodologies into their own localized, personal form and style. Create three murals with three communities
Equip residents with the basics of fundraising, grant writing, archiving, budgeting and project documentation of participative public art projects.